Happy New Year!
Wishing you and those you love a wonderful 2015! I thought I'd share with you a practice of mine that guides me through each year. I choose a word to reflect or meditate on each day for the year ahead. It's always filled my life with new insights!  If you'd like to try it you can read more about it in my latest weekly inspirational message – Wake Up Call!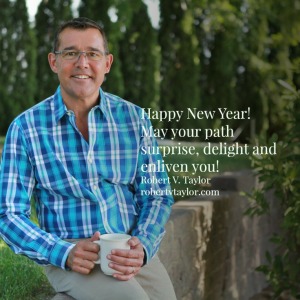 Here's to the year ahead of us! Robert
Share this newsletter.
*|SHARE:facebook|* *|SHARE:twitter|* *|SHARE:google|* *|SHARE:linkedin|* *|SHARE:delicious|* *|SHARE:digg|* *|SHARE:stumbleupon|* *|SHARE:newswire|* *|SHARE:slahdot|*
Forward this email to a friend.